2017 Parent Volunteers
to Volunteer for the Swim Team.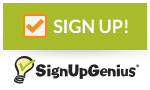 Volunteers are essential to meet the demands of a successful swim season. There are volunteer options, from working on the pool deck at meets to providing behind the scenes support for social activities. Don't hesitate to step forward!
If you cannot fulfill the volunteer requirement, you will be asked to include a $200 non-volunteer fee with your registration, but we'd rather have your time. Below is a brief description of all head volunteer coordinator positions and a link to sign up genius.
The Swim Team will be using signupgenius.com again this year to coordinate our volunteers. The site will become live in the Mid-March 2017. Please feel free to sign up for slots. We will continue to edit and make change to the volunteer slots throughout the spring and summer. Please check back frequently.
Becoming an Official:

If you would like to become an official or need to update your training please review the calendar of training dates hosted by the NVSL below. Mike Thomas will be organizing our officiating volunteers. Please reach out to Mike Thomas at mikepthomas@yahoo.com for more information and to discuss options and team needs.
Description of Volunteer Positions
Team Representative - Todd Spignardo and Sylvia Leimone are the Team Representatives for the 2017 season.
Treasurer - Thank you to Andrea Smith for years of assistance as treasurer. We are currently looking for someone new to help with finances.
Data Coordinator - Data Coordinator collects, organizes and disseminates all meet results and times. Managing this process is the 'nuts and bolts' of competitive swimming, allowing our swimmers to track their progress and our coaches to make their meet sheets. Thank you to Cheryl Ryan for assisting our team as the data coordinator.
Directory Coordinator - Our Directory Coordinator oversees the editing, formatting, printing and distribution of our Directory. The Coordinator also solicits advertisers to off-set production costs.
Saturday Meet Volunteer Coordinator - A successful and smooth Saturday meet requires a significant number of volunteers. The Volunteer Coordinator helps ensure that all required volunteer slots are filled with trained and experienced volunteers.
Monday Meet Volunteer Coordinator - Monday night meets often include over 300 swimmers swimming multiple events. A very large number of volunteers are required to make sure the meet runs smoothly and efficiently. The Volunteer Coordinator helps ensure that all required volunteer slots are filled with a mix of experienced and new volunteers to promote training.
Potluck Coordinator - Friday Night Potlucks are an important aspect of our swim team. They provide dinner and socialization for the whole family. The Coordinator establishes the menu and helps recruit volunteers to assist with set-up and clean-up of Potlucks.
Awards Coordinator - Swimmers can earn ribbons at each meet and trophies and other awards are presented at the Tuckahoe Ball. These mementos are a great type of positive reinforcement for the hard work and achievement of our swimmers. The Awards Coordinator works with our Data Collector, Table Workers and Coaches to coordinate all such awards. The Awards Coordinator also manages the collection of donations from families and the purchasing of coaches gifts for the end of the season.
Social Volunteer Coordinator – We really pack our summer full of fun events. The Social Volunteer Coordinator helps organize and plan team events include our annual Movie Day, National's Baseball Outing, Swim Team Late Night and other fun team building events.
Tuckahoe Ball Coordinator – The capstone of our season is the Tuckahoe Ball. Thank you to Shireen Dodini for managing the Ball in 2017. It is our awards banquet and end of the season party all in one. Kids and parents alike dress up and dance the night away.
Pancake Breakfast Coordinator - Help organize our annual pancake breakfast at the snack bar. This special morning helps kicks off the kids' summer vacation with a breakfast at the pool.
Picture Day Coordinator – We need an individual to act as a liaison with our photography vendor, scheduling and organizing our annual Picture Day. The Picture Day Coordinator also circulates information to the team regarding picture day and assists with distributing photo packages once returned from the photographer.
Photographers - Our pool is the perfect backdrop to a summer of fun. Please help by shooting your best photos and sharing them with the team. Your help is also needed for our end of the season photo montage at the Tuckahoe Ball.
Big/Little Brother/Sister Program Coordinator - Thank you for Teri Bell for coordinating the return of the Big Brother/Sister Program.
13 & Up Progressive Dinner Coordinator - The progressive dinner is a hit with our older swimmers and thank you to Kathy Byman for coordinating this event again this year.
8 & Under Fun Friday Activity - Almost every Friday morning volunteers host a new and fun event for our 8 and under swimmers. Please volunteer with a friend to organize such an activity at the pool immediately following the Friday morning sheet reading.
9-12 Swimmer Activity – Our 9-12 year old swimmers enjoy a different mix of activities from our younger swimmers. Please help us organize a mix of activities on Friday mornings to keep the summer fun and encourage team building and friendship.
Tiger Tales Editor – The right person can have editorial control of our Team's own periodical. This volunteer works to encouraging our swimmers to submit written material (topics could include articles on team news, editorials, jokes, art, cartoon, food reviews, poetry, etc.) and compiling a kids-pages style newspaper for distribution to the team. The team is looking for someone to bring a little school to the pool and encourage some mental exercise for our swimmers.
VOLUNTEERING AT MEETS
Every swim meet requires a large number of volunteers. As a general rule of thumb, please consider having at least one member of your family volunteer at half the meets in which your children compete.
The following are descriptions of most of the volunteer positions needed for a meet. They are generally ranked from the least to greatest amount of experience required. Please try to find a position that you can become comfortable doing but be flexible trying new jobs from time to time.
Home Meet Set-up and Take-Down - This is an 'all hands on deck' sort of job. Volunteers move deck furniture, set up tents, hang signage and prepare the pool area for the meet. No experience required. Strong backs encouraged but not required. For Saturday Home meets, we have two time slots. The preliminary set-up is on Friday night beginning near the tail end of our Potluck and the Final Set-up is on Saturday morning immediately before the warm-ups. For Monday night home meets we set up the pool in about one hour from 4 to 5pm before warm-ups. We pack everything up in fairly short order immediately following the last race. Please stay until the job is complete and the team representative or volunteer coordinator has dismissed you.
Meet Sheet Sales –Meet sheets sell themselves, but we need someone at Saturday morning home meets to coordinate printing, distribution and collecting money for meet sheets. This is a straightforward role that requires no experience.
Marshals - The Marshal is in charge of keeping walkways clear, as well as crowd and noise control. Both home and away teams provide volunteers that fill the 3 to 4 Marshals needed for all meets. Marshaling is generally straightforward work with a good view of the action. No experience is required. You will need to remain standing and alert at your station while on duty. Marshals must be on duty starting when swimmers enter the pool for warm-ups until the last race is complete. You may split shifts, but please coordinate coverage. Please wear a white shirt and blue shorts/skirt.
Spiritwear Sales – Our team loves Black and Gold spiritwear and we sell a lot of it. Please volunteer to run the spiritwear sales table at any home meets. Responsibilities include setting up the merchandise table and assisting customers with purchases. No experience required.
Runners - Runners help walk swimmers and time cards around the pool. You will have a great view and remain active the whole meet. 2 runners are needed for all meets. No experience required. You may split shifts with another volunteer, but please coordinate coverage. Please wear a white shirt and blue shorts/skirt.
Clerk of Course - The Clerk of Course organizes the swimmers for each event, seating them in order and dividing out swimmers into heats, if necessary. Both home and away teams provide clerks. This job requires you to stay on your toes, but it can be fun and entertaining to interact with all of the swimmers. Clerks help the meet run smoothly and without delay. It is important to be supportive and encouraging to our swimmers while clerking, but also remain in control and alert. We may need as many as 3 clerks for the duration of the meet. You may split shifts, but please coordinate coverage. Experience is encouraged, but not necessary. Please dress in white shirt and blue shorts/skirt.
Timers – A large number of Timers are essential to every swim meet. Both home and away teams provide Times and 3 Timers are need for every racing lane, plus alternates & substitutes. This job requires attention, focus, and a fast finger. You will have the best view on the deck. The Black and Gold meet and Monday night meets are a great times to learn with on the job training. Please do not volunteer to time a Saturday meet unless you have some experience. Volunteers must dress in a white shirt and blue shorts/skirts.
Data Assistants - Data Assistants support and help the Data Coordinator collect and report racing results. Experience preferred. Please discuss volunteering with the Data Coordinator in advance.
Table Workers – The Table Workers perform a critical part of the swim meet, sorting timing cards, verifying times, and preparing ribbons. They work closely with the Data Assistants to manage all of the information coming in from each event. Experience preferred. Please discuss volunteering with the Table Chief.
Chief Timer – The Chief Timer is in charge of all timing and recording of swimmers. The swimmers depend on the Chief Timer to ensure the timers provide an accurate record of their performance. Please wear a white shirt and blue short/skirt. Training Available. Experience Required.
Announcer – Do you have a voice made for radio? This important and very public role requires a very detailed understanding of how meets are run. Public speaking skills are a must. Please wear a white shirt and blue short/skirt. Training Available. Experience Required.
Table Chief – The Table Chief manages the table workers and sets up the Table. All Table Jobs are very important as it brings order and cohesiveness to the competition. Training Available. Experienced Required.
Starter - The Starter is the only official who is in direct contact with the swimmers in such a manner that his/her actions can clearly affect the swimmer's performance. Accordingly, this is a position that cannot be taken casually. It must be constantly practiced and, whenever possible, improved. Please wear a white shirt and blue short/skirt. Training Available. Experience Required
Referee - The Referee's principal function is to ensure that the meet is properly conducted, the rules are properly enforced, and, to the maximum extent possible, that the swimmers have uniformly fair competitive conditions. Please wear a white shirt and blue short/skirt. Training Available. Experience Required.
Stroke & Turn Judges - To be a stroke and turn judge you must know the rules and apply them fairly and consistently. Confidence can only be attained by studying the rules, attending training sessions and working regularly at meets. Please wear a white shirt and blue short/skirt. Must be certified; training available.